Sites We Love: Online AAC Assessment Tool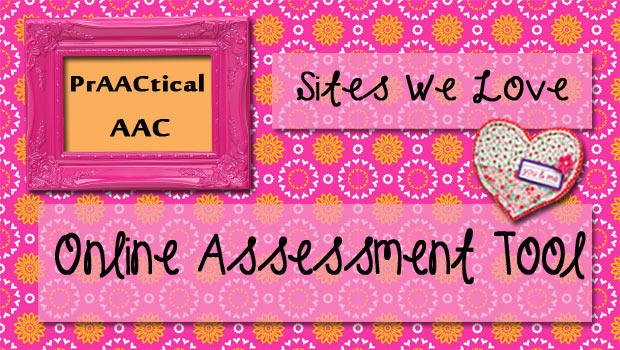 Looking for some well-grounded, yet concrete ideas for assessment of early communicators?
Communication Matrix is one of my 'Go To' places for just that sort of thing. The site is home to a tool that allows you to develop a clear communication profile for someone at the earliest stages of communicative learning. It is not a direct assessment instrument, but rather a systematic way of capturing knowledge gained through observation, interaction with the communicator, and interviewing families and other professionals. The tool itself has been around for over 20 years (I have the paper version on my shelf). Its primary author, Dr. Charity Rowland of the Oregon Health and Science University, has been refining it over the years and developed the online site with the support of the US Department of Education. The profile covers 7 levels of communication, 4 communicative intents, and 9 communication modalities. I've been using the online version for several years and continue to find it immensely useful in clinical work and teaching. In addition to the high quality of the tool itself, there are a number of features that lead me to use it in my own work and recommend it to others. Click here for a screencast example of a matrix for a little friend whom we tracked over and 18 month period of time.
Things We Like Love About the Site
Clear instructions (manual + and several videos)
Set up for confidentiality of personal information
Can use for one communicator or a whole caseload
Ability to track profiles over time
Can save and finish later, if needed
Several options for viewing the final results
Using it adds to the research base
Able to print for student/client records
Animation feature that lets you show progress once you've administered the tool more than once
Option to generate a custom report
Currently available in English, Spanish, Chinese, and Russian with plans for additional languages
Their Facebook Page lists updates and references
Expanding base of research on this tool
Oh, and did I mention that it's free?
Kudos to Dr. Rowland and her team for this fine contribution to the AAC field.
Filed under: PrAACtical Thinking
Tagged With: assessment, beginning communicators, resources

This post was written by Carole Zangari