When Language Is Lost: AAC Supports for Individuals with Aphasia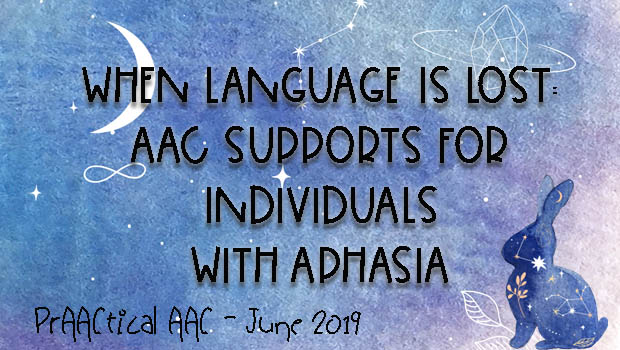 It's another Throwback Thursday!
In recognition of Aphasia Awareness Month, we are digging into the archives for content on supporting people who've lost a good deal of language following stroke, brain injury, or dementia. If this is a population of interest, we invite you to explore these past posts to get ideas of things to add to your AAC assessment and/or therapy.
Filed under: Featured Posts, PrAACtical Thinking
Tagged With: aphasia, throwback, visual scene displays

This post was written by Carole Zangari