Video of the Week: Feature Matching in AAC Assessment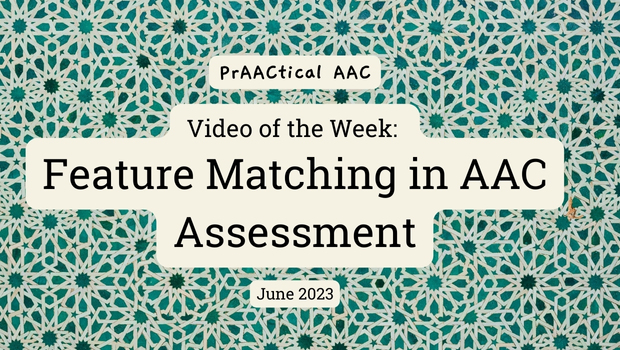 For several decades, the feature matching process has been the gold standard for selecting AAC devices. In today's featured video, we learn about this from Katie Threlkeld, of Forbes AAC.
This recorded session is part of the pre-conference offering in the AAC in the Cloud conference, a wonderful online event hosted annually by CoughDrop. If you haven't registered for this year's AAC in the Cloud conference, you can do that here. 
Many thanks to the fine team at CoughDrop and to Katie for this helpful presentation.
Filed under: PrAACtical Thinking
This post was written by Carole Zangari