AAC in Secondary School: Using Games to Support AAC Learning for Older Students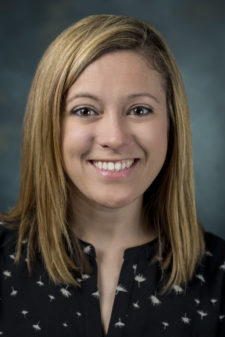 Looking for activities that will help in teaching older students to be effective communicators with AAC? AAC SLP Ashley Larisey is back with us to share another post in the AAC in Secondary School series. Ashley is an SLP at Community High School District 218 in Oak Lawn, Illinois. She is also an Adjunct Clinical Supervisor and Instructor at Saint Xavier University.
In today's post, she shares ideas and resources for using games to support AAC learning by high school students.
::::::::::::::::::::::::::::::::::::::::::::::::::::::::::::::::::::::::::::::::::::::::::::::::::::::::::::::::::::::
Using Games to Support AAC Learning for Older Students
It's no secret that using games is a great way to increase student engagement. Games provide opportunities for language and literacy learning, personal enjoyment, social connectedness, and laughter. Games can be used to target communicative functions like requesting (I want the green piece), commenting (No way!, Me too, Get out of here!), rejecting/refusing (Not that one, Don't like, Don't want to, Stop), asking questions (Do you have it?) and other social phrases (Come on!, Are you serious? Whoa!, or Nice one!).
Games are often used as a way to work on turn-taking. A word of caution about "my turn/your turn": Have you ever stopped to listen to the conversation when playing a game? Generally speaking, these phrases are used to assert someone's place in line if someone tries to skip ahead (e.g. "Hey Eliza! It's my turn!) or to get someone's attention to initiate their own turn (Juan, come back, it's your turn!). Avoid over prompting to indicate "whose turn" it is unless the opportunity is naturally occurring. Just wait – see what happens! Try to avoid overuse of statements like "Whose turn is it?" and let opportunities to indicate turn arise naturally throughout the activity.
Here are a few examples of ways that games can be used to create language and communication opportunities within different contexts!
Language
By adapting already existing games or versions of games, we can focus on specific goals by making slight adjustments to the presentation or objective of the game.
This example of celebrity Guess Who infuses pop culture into a familiar game. When selecting people for the game, students can bring in their own ideas for who they should include on the board. You can use information about favorite TV shows, movies, music, or YouTube channels to help learners in expressing who they would want to include as a person in the game. Guess Who is a great way to target using question words, descriptors, and negation (e.g. My person does NOT have red hair).
Charades is another fun and engaging way to work on action words! By using GIFs (either those found on giphy.com or GIFs that have been custom created), actions can be pre-recorded and replayed on loop to provide support while learners generate their responses.
The creation of game questions and responses can also be compiled using surveys. For example, learners can brainstorm a common question (e.g. Tell me your favorite summer activity) and graph the frequency of participant responses. These can then be infused into a Family Feud style game show where the most frequent answers appear highest on the board. Using single message output devices for buzzers (let your students choose their buzzer sound!) and adding theme music are simple things educators can do to increase interest and create opportunities for making comments (Did you HEAR THAT?) and commenting (LOVE this song!).
Literacy
When we take the approach of focusing on the skill we want to target first, we are beginning with the goal in mind and working backwards to see how we can either a) create a game or b) adapt an existing game to practice the skill.
This example is an adapted game from Ruznak Creative which focuses on initial letter action words. All templates with Ruznak Creative are fully editable Powerpoint games that can be customized to meet the individual needs of earners, and include games like Jeopardy, Chain Reaction, Deal or No Deal, and LINGO! Students can use phrases like "go up" or "go down" to communicate which word they would like to guess. Different roles can be assigned (game show host vs. participants), and the host can provide clues to the participants (e.g. how we FEEL when we need to EAT → hungry). This can be differentiated by providing as many details as possible using prompts like "tell me more!" or by providing at least 3 clues to the participants for each word (e.g. hungry → EAT, FEEL, LUNCH). All words in this example are describing words that begin with the letter H. All of the learning experiences within this activity support a focus on learning how to communicate when a word is unavailable within an AAC system, either through descriptive teaching or initial letter cueing.
This example uses LessonPix Play Tools sidebar to create a game spinner to accompany a rhyming word sort. Photos from the LessonPix library can be used along with text only options. When using Play Tools, you can click and drag the words that appear in the middle of the spinner directly into Jamboard. This video from Beth Poss is a great explanation of ways that LessonPix play tools can be used within Jamboard. Let your learners choose which tool they would like to use within an activity! These can be helpful ways to boost engagement during a learning activity that might otherwise be boring or mundane.
Social
Games are most frequently played as a way to socialize and connect with other people. Simply put, it's someone that almost everyone does for enjoyment with family and friends. By playing games as they were intended, educators and clinicians can provide lots of opportunities for modeling conversational language – simply talking about what THEY want to talk about and modeling language throughout! It can also be an opportunity to get ideas for different prestored phrases or slang that someone might want to say while playing a game. This free resource from AAC Language Lab has examples of phrases that might be modeled while playing a game, as well as this graphic from Kate McLaughlin at @ the.aac.coach.
Share out below – I'd love to hear what games you love and how you are using them!
Filed under: Featured Posts, PrAACtical Thinking
This post was written by Carole Zangari