AAC Implementation Framework: Step 2, TRAIN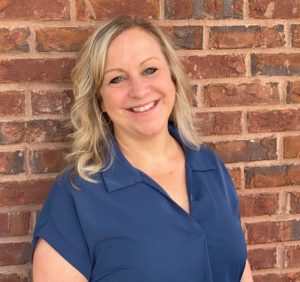 We continue to dive into our AAC Implementation Framework, guest authored by AAC SLP Vicki Clarke. In this post, Vicki discusses the way that she approaches AAC training when working with school teams. She shares lots of prAACtical ideas and resources to use in this process.
You can see the earlier posts in the AAC Implementation Framework series using the links below.
:::::::::::::::::::::::::::::::::::::::::::::::::::::::::::::::::::::::::::::::::::::::::::
AAC 101 Steps of Learning:  TRAIN
In Step Two, we begin the process of training HOW we say the word or message we are targeting.  We are learning where the symbol lives on our AAC system, what it looks or sounds like, the motor sequence to navigate through pages on our AAC applications, and of course, signing or saying the word, if that's appropriate. The most significant thing to remember at this step is that we are not specifically teaching the child to use the word for functional daily communication purposes. We are simply teaching them how to use AAC to say the word or message in structured activities. We're teaching them things like how to navigate their device, where the symbol may live on a page, and how to select the symbol on an eye gaze device by looking in the appropriate location. We might be teaching them what the symbol looks like, sounds like, and what it means, giving practice time with structured activities.
In Stage Two, we are practicing finding the word, seeing what it looks like, and maybe even trying it out a little. We are not using it for functional communication in the real world yet. At DTA Schools, one way we make this nice and easy for our classroom teachers and therapists is by giving them prepackaged PowerPoints to help them introduce core vocabulary words. Each PowerPoint shows the instructional team (and the students!) how to sign the word, where it exists on basic core boards, and on the most common AAC applications.  We curated YouTube videos from a variety of content creators, giving examples of the word in action, core books targeting the specific core word, and even songs that repeat the word multiple times in a fun and memorable manner. These are easy to make and well-received by our teachers, who are often very comfortable using YouTube on classroom displays.  The idea is to make the introduction to AAC and core vocabulary as simple as turning on Powerpoint!
We teach five components to train the target word.  The first two techniques are just for the partners! Partners begin by finding the word in their student's AAC system and learning how to produce it themselves. This is important because the adults will be the student's model for how to produce the words. The student becomes involved in the third step, but only a little, and only when they show an interest in trying! We want to let our students passively learn by observing the location and production of the word. We want them to see it in action and begin to learn the concept. That's it! There are no other responsibilities for them yet. The next step is for the partner to begin modeling the word for the student. We still aren't expecting them to communicate, so don't worry about being super functional! You're just showing the students how to produce the word in their AAC system.
Finally, we're going to expect the student to give it a little try themselves. The student will be moving from passive video watching to active engagement with slideshow, activities, books or toys. This is a non-demanding experience where the students simply start to learn how to produce the word by finding it in their system as they encounter the word in the books or slideshows, or when hearing and seeing the adult using the symbols. Remember, this is not for real daily communication, just for practicing the forms of communication in familiar, motivating activities.
As you and your student become more comfortable producing the word or message for practice, you can begin to introduce slightly less structured activities. You can practice the word for fun using iPad applications.  A few years ago, Angela Moorad shared a wonderful list of apps she recommends for targeting core vocabulary words on her blog and TPT store.
You can also find many core vocabulary-focused books that target one or more core words throughout the story.  We have quite a few we've made ourselves, many on TPT, some from device manufacturers, such as Tobii Dynavox.
As our comfort level increases and we can use our words more fluently, you can begin to introduce more engaging activities that allow the student to practice saying their new word a message using their system. This can be things like toys with pieces as you can name, such as this alphabet puzzle. You can also use game pieces that allow you to change the image, such as the spinner and felt-covered dice where you can add your target word, like these from Augmentative Resources. Online you'll find interactive core word books as well, both for free and through TPT, like this one from the Speech & Language At Home blog. Books like these allow you to interact with the words and symbols in a non-communicative manner.
Don't forget to include high-quality children's literature to target core vocabulary words. Angela Moorad helps us out with this as well! She has created an inexpensive list of 100 quality children's books that include repeated core vocabulary words, available on her TPT store. Using these books steps up the demand a little bit, so be aware! Most of the books include four or more targeted core vocabulary words. This is a great way to begin to generalize the use of these words, again not for communication, but for practice!
Let's break out the toys and games already sitting on our shelves!  This winter, the SLP team at Campbell County Schools in Virginia joined me for a fun planning session with each of their favorite toys or games.  We considered all the words and messages we could target playing with their off-the-shelf toys.  The discussion around the Toilet Trouble game generated these target words/messages, along with a few snickers:
Core words "go," "turn," "do," "like," "not"
Adjectives- wet/dry, gross, loud, messy, fun, favorite
Social Messages- "don't like it," "exciting!" "my turn," "stop it!" "oh no!"
Training can also be serious as well.  Ms. Rechin's team at Rustburg High School is working hard this year to help their nearly-adult students plan, shop and cook meals for themselves.  Before they go to the store, the students and teachers practice at school by greeting others, talking about the items they need, and putting their AAC iPads in a grocery cart! This non-communicative practice makes it so much easier to talk using AAC when they head out to the Winn Dixie!
Step Two can be a lot of fun!  In this step, we are introducing important words and messages in safe, supported environments, with little to no pressure on the student!  How do you TRAIN new words and messages?
::::::::::::::::::::::::::::::::::::::::::::::::::::::::::::::::::::::
You can see how Vicki puts these practices into AACtion at the schools she serves in this video.
Direct Link to Video – https://youtu.be/WMQ4Jmy_128
About the Guest Author
Vicki Clarke is the CEO of Dynamic Therapy Associates, Inc and Director of DTA Schools, a division of DTA Inc, supporting both individual student growth and, system-wide focus on the development of augmentative communication skills, supports, and best practices in special education programs. Additional professional activities include professional consultation and training through publications, workshops, and presentations at local, state, and national conferences in the areas of AAC, speech-language pathology, special education, and Autism.
Filed under: Featured Posts, PrAACtical Thinking
This post was written by Carole Zangari