2023: A PrAACtical New Year
With 2022 in the rear-view mirror, we're excited to welcome some prAACtical additions in the New Year. Here are a few things to watch for in the months to come.
AAC Implementation Series
PrAACtical AAC contributor Vicki Clarke will be back with a limited series on strengthening our AAC practices. Here's what she shared about the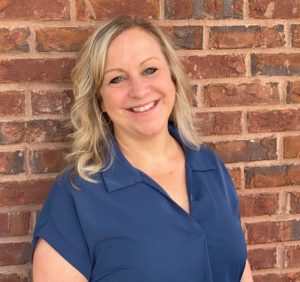 direction of this series.
The journey from acquiring an AAC system to using it to communicate autonomously is a long one, with many different routes. Knowing where to begin is a challenge for all of us!   AAC 101 Steps of Learning Process is our effort to define this process in our schools, to help professionals and families support their students. In this series of posts, we are considering 5 steps, to move from training to talking, offering a defined path for you and your student learner. Learning to communicate is a shared journey between the learner and their partners, and that makes sense! Communication is a shared activity between two or more people. It is the means for us to make connections, meet our needs, engage socially, participate in shared experiences, and bridge the gap between our experiences and sharing these with their partners. We are excited to join this discussion with the PrAACtical AAC family, to share our framework, ideas, and tools to facilitate the journey to communicative competence.
Vicki is the CEO of Dynamic Therapy Associates, Inc and Director of DTA Schools, a division of DTA Inc, supporting both individual student growth and, system-wide focus on the development of augmentative communication skills, supports, and best practices in special education programs. Additional professional activities include professional consultation and training through publications, workshops, and presentations at local, state and national conferences in the areas of AAC, speech-language pathology, special education, and Autism.
AAC & Bilingualism
We're very pleased to welcome the team from BilingüeAAC for a year-long series on supporting individuals with AAC needs in multiple languages. BilingüeAAC consists of 4 Speech-Language Pathologists with a shared belief in providing evidence-based intervention strategies and resources to bilingual Spanish AAC clients, families, caregivers, and professionals. BilingüeAAC provides resources on their website: www.BilingueAAC.com.  They also manage Instagram account @bilingueaac; Facebook community group: BilingüeAAC; and TPT store: BilingueAAC. You'll learn more from this team next week.
Maria De Leon is a bilingual Speech-Language Pathologist specializing in AAC. She received her Bachelor's degree in Sociology at the University of California Los Angeles and her Master's degree in Speech-Language Pathology at San Francisco State University. She participated in "Project Building Bridges" and graduated with a specialization in culturally responsive AAC. Maria currently works at a non-profit organization as a speech-language pathologist providing AAC services to Southern California. She focuses on giving back to communities like the one she grew up in and spreading information about best cultural practices. Maria manages the Instagram account, @code.switch.slp.
Alma M. Partida is a bilingual and bicultural Speech-Language Pathologist specializing in AAC. Alma graduated from San Jose State with her Bachelor's in Communicative Sciences and Disorders and a minor in Psychology. She completed her graduate studies at San Jose State where she received the Project AACes grant. She currently practices as an SLP and AAC consultant in Northern California with preschool and early elementary-aged students. She is also a community partner and lecturer at CSU-Monterey Bay. Alma manages the Instagram accounts @AACForYouandMe and @DiverseAAC.
Melissa Tapia is a bicultural and bilingual Speech-Language Pathologist in Illinois. She attended Illinois State University for both undergraduate and graduate studies, majoring in Communication Sciences and Disorders and Spanish Language, Literature, and Cultures. Melissa is the owner and founder of Hablame Speech Therapy. She focuses on a client-centered collaborative model with bilingual families through in-home therapy services. She believes in helping AAC users gain access to communication in their immediate and most comfortable environment using various communication modalities and educating caregivers in how to best support their children together. Melissa manages the Instagram account, @hablame_de_language.
Sarah Lee is a monolingual Speech-Language Pathologist certified in NY, CA, and Or. She has worked within school and early intervention settings across all 3 states specializing in AAC. She has a Master's of Science in Speech-Language Pathology from Western Kentucky University and a Master's of Science in Neuroscience and Education from Teacher's College, Columbia University. Sarah believes in evidence-based, innovative intervention strategies and synthesizing literature to practice. She manages the Instagram account, @AAC_together.
AAC Parent Support Materials
PrAACtical AAC will also be home to an extensive set of resources for introducing parents to the AAC journey through Stepping Into AAC, a joint project between this site and the Angelman Syndrome Association. Along with team members Tabi Jones Wohleber and Rachael Langley and contributors Krista Larson, Michaela Ball, and others, we created print and video resources that take them through the first 100 days of hands-on use of AAC.
Over the course of the Stepping Into AAC program, parents will gain experience with using a growing number of core vocabulary words and use those for several different communicative purposes. They will be guided through activities focusing on different core words each week while developing their knowledge of AAC concepts and best practices. Look for dozens of videos and print resources as this project unfolds later in the year.
Welcome 2023!
We're excited for what 2023 will bring our way and look forward to sharing that with you. If you're an experienced AAC professional or someone who uses AAC and are interested in becoming a PrAACtical AAC contributor, please reach out to us using the Contact form. Happy New Year, everyone!
Filed under: Featured Posts, PrAACtical Thinking
This post was written by Carole Zangari